COMMUNITY ENGAGEMENT, SOCIAL CHANGE, EQUITY
Master of Arts (MA), Doctor of Philosophy (PhD)Engage community stakeholders as part of a collaborative process, recognizing the unique strengths of all parties involved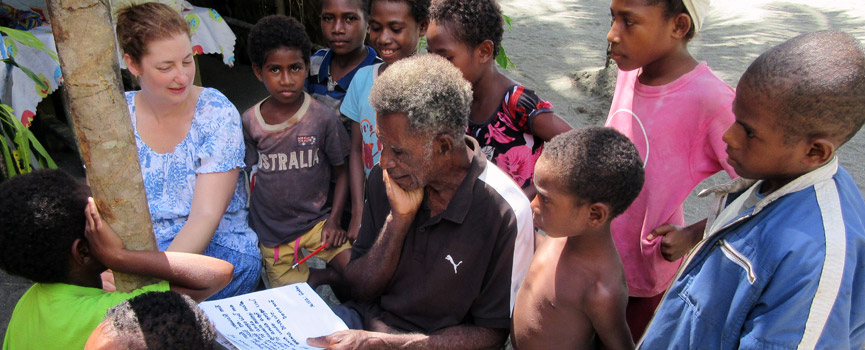 GRADUATE PROGRAM OVERVIEW
| | | |
| --- | --- | --- |
| Program | Components | Expected Duration |
| MA | Coursework and thesis | 24 months |
| PhD | Coursework and dissertation | 48 months |
This interdisciplinary degree is for students interested in community-engaged research, with a particular focus on social justice and social change. Community Based Participatory Research (CBPR) and related methodologies will form the foundation of the program. These approaches engage community stakeholders as part of a collaborative process, and recognize the unique strengths of all parties involved. It is a style of research that is carried out with communities rather than on communities, and has been continuing to receive growing attention in many fields, including human geography, anthropology, Indigenous studies, public health, community development, urban planning, education, social work, nursing, sociology, and others.
During the course of their research, students will examine the conceptual and philosophical underpinnings of community engagement, while also gaining practical experience working with communities. In pursuing this diverse field of study, students will have the opportunity to benefit from the knowledge, resources, and collaboration of four faculties and 10 departments.
Graduates will be prepared for positions in teaching and research institutions, private-sector organizations, public-sector government and crown corporations, and not-for-profit, charitable and non-governmental organizations.Master of Arts (MA)
CAREER POSSIBILITIES
The interdisciplinary nature of the program will prepare students to continue their academic research in a wide range of fields, or for careers in multiple industries.
Teaching and research institutions
Private-sector organizations and corporations
Public-sector government and crown corporations
Not-for-profit, charitable, and non-governmental organizations
RESEARCH & SUPERVISORS
This IGS degree draws on the expertise of 16 nationally and internationally recognized faculty researchers with experience in areas related to community engagement, social change, and equity.Research Areas
The success of UBC's Okanagan's IGS Theme: Community Engagement, Social Change, and Equity depends in large part on a good mentor match between students and research supervisors.
Please connect with potential supervisors before you start the application process. No applicant will be considered for admission to the Theme until a faculty member has agreed to supervise the student's proposed research.
We look forward to hearing about your research interests and career goals.Supervisors
Please touch base with a faculty supervisor before you start the application process. We look forward to hearing about your research interests and career goals.
Jeannette Armstrong | Indigenous Studies | jeannette.armstrong@ubc.ca |
Research interests: Indigenous philosophies; Okanagan Syilx thought and environmental ethics coded into Syilx literatures.
Joan Bottorff | Nursing | joan.bottorff@ubc.ca |
Research interests: Gender-sensitive and gender-specific interventions to strengthen tobacco reduction among women and men; cancer prevention initiatives targeting other health behaviours; new approaches to promote men's health, support lifestyle change across diverse groups and contexts, and support rural palliative caregivers.
Michael Burgess | Southern Medical Program | michael.burgess@ubc.ca |
Research interests: Bioethics; biotechnology and ethics; culture and ethics; democracy and ethics; ethics of health policy; genetics and ethics; genomics and ethics; health care ethics; public engagement and ethics; research ethics.
Jon Corbett | Geography | jon.corbett@ubc.ca |
Research interests: Geography; ethnobiology; cartography; exploration, facilitation and promotion of community and ecosystem-based models of land and resource use in communities in Australia, Indonesia, the Philippines and British Columbia, Canada.
Michael Evans | Anthropology | michael.evans@ubc.ca |
Research interests: Urban Aboriginal Issues; Métis history and contemporary issues; Tonga,trans-national migration and globalization; regional food systems; Indigenous methodologies; participatory action research; community based research; Island studies.
Sue Frohlick | Anthropology, Gender and Women's Studies | susan.frohlick@ubc.ca |
Research interests: Mobility, subjectivity, space, gender, and sexuality; transnational intimacies; immigration; tourism and travel; youth and youthhood; community-based research; urban and transnational anthropology; heterosexuality; ethnography.
David Geary | Anthropology | david.geary@ubc.ca |
Research interests: Religion, transnationalism, diaspora; the spatial politics of UNESCO World Heritage; tourism imaginaries and urban redevelopment; Buddhism, modernity and South Asia.
Judy Gillespie | Social Work | judy.gillespie@ubc.ca |
Research interests: The role of communities and their social, physical, and political infrastructures in the promotion of child welfare; the role of place in well-being; the interactions of person and place, including the ways in which professional practice is shaped by place.
Alison Hargreaves | English | allison.hargreaves@ubc.ca |
Research interests: Indigenous literature and theory; Indigenous feminisms; anti-violence discourse; settler studies/reconciliation.
Rachelle Hole | Social Work | rachelle.hole@ubc.ca |
Research interests: Socio-cultural practices that promote social inclusion and equity; community based participatory research methods; critical disability studies; community living and intellectual disability.
Nancy Holmes | Creative & Critical Studies | nancy.holmes@ubc.ca |
Research interests: Creative writing – poetry, creative non-fiction and fiction; Canadian literature; eco art; ecopoetics; ecocriticism; community-based art; place-based art; collaboration and interdisciplinary research methods; sustainability.
David Jefferess | English | david.jefferess@ubc.ca |
Research interests: Postcolonial literature and theory; humanitarian/development discourses; alter-globalization/decolonization; settler studies/reconciliation.
Denise Kenney | Interdisciplinary Performance | denise.kenney@ubc.ca
Research interests: Devised theatre, physical theatre, applied theatre, eco-art, interventionist performance, experimental and documentary digital media. Co-Artistic Director of Inner Fish Performance Co. and Co-investigator (with Nancy Holmes) on the Eco Art Incubator research project.
Ruthann Lee | Cultural Studies | ruthann.lee@ubc.ca |
Research interests: Media and digital cultures; postcolonial imaginaries; media activism; queer and feminist film/video; race, identity and representation.
Fiona McDonald | Anthropology | fiona.mcdonald@ubc.ca |
Research interests: Visual anthropology; anthropology of art; sensory ethnography; material culture; curatorial studies; museum studies; textiles; oral history; contemporary Indigenous art; informal science learning and the environment; anthropocene; water rights; open access and digital publishing; North America & Aotearoa New Zealand.
Lise Olsen | Nursing | lise.olsen@ubc.ca |
Research interests: Health promotion for children and youth; active, safe and inclusive play for children; parent perspectives about risk and safety for children; role of equity related factors in active, safe play: gender, income, disability, chronic illness; injury prevention and activity promotion experiences of families and children living with autism.
Barbara Pesut | Nursing | barb.pesut@ubc.ca |
Research interests: Populations: Advanced chronic illness; Palliative Approaches: Integrated knowledge translation and Community-based research; Topics: Navigation models of care and Rural palliative care
Matt Rader | Creative Writing | matthew.rader@ubc.ca |
Research interests: Disability aesthetics; access poetics; collaborative pedagogies; embodied poetics; poetics of the Okanagan.
Christine Schreyer | Anthropology | christine.schreyer@ubc.ca |
Research interests: Linguistic anthropology; First Nations language and culture; land claims and Aboriginal Title; ethnolinguistics, ethnohistory, social memory, oral history, landscape and traditional land use studies; works with First Nations communities on language issues such as language maintenance and revitalization of endangered languages.
Roger Sugden | Management | roger.sugden@ubc.ca
Research interests: Economic organisation and development in the context of globalisation; prospects for public initiatives that might stimulate socio-economic democracy; organising, leading, and managing universities; the role of universities in communities and societies; the strategic choice approach to the theory and impact of organisations.
Carlos Teixeira | Geography | carlos.teixeira@ubc.caResearch interests: Urban and social geography with an emphasis on migration processes; community formation, housing, and neighborhood change; ethnic entrepreneurship and the social structure of Canadian cities; gentrification; racialization in the city; class segregation; urban form.
John Wagner | Anthropology | john.wagner@ubc.ca |
Research interests: Environmental anthropology; political ecology; water, food security and food sovereignty; local ecological knowledge; conservation and development; language documentation; Okanagan Valley; Columbia River Basin; Papua New Guinea.Facilities & Institutes
Our facilities include:
STORY: Jeannette ArmstrongCanada Research Chair and award-winning writer and activistVIDEO: Jon Corbett2019 Researcher of the Year, Social Sciences & HumanitiesVIDEO: Rachelle Hole2019 Researcher of the Year, HealthSTORY: Judy GillespieCommunity engagement and child welfare
ADMISSION REQUIREMENTS
Admission to UBC graduate programs is competitive. Applicants must meet the following criteria.Domestic Student Admissions
International Student Admissions
TUITION & FUNDING
Tuition
Tuition amounts presented here are estimates only and all fees are subject to change. For official tuition amounts and fee information, visit the UBC Okanagan Academic Calendar*, a comprehensive guide to all programs, courses, services, and academic policies at the University of British Columbia.
| Program | Schedule | Domestic (per year) | International (per year) |
| --- | --- | --- | --- |
| MSc/MA | Full-time | $4,897.86 | $8,604.66 |
| PhD | Full-time | $4,897.86 | $8,604.66 |
Tuition is paid three times a year at the beginning of each term, as per the Academic Calendar: Winter Term 1, Winter Term 2, and Summer Term.
* In case of a discrepancy between this webpage and the UBC Calendar, the UBC Calendar entry will be held to be correct.
Funding Opportunities
Graduate student stipends are funded through a combination of internal and external funding awards, Teaching Assistantships, and Research Assistantships.
Although funding and stipend amounts are not guaranteed, UBC's Okanagan campus has a number of assistantships available for qualified students. Talk to your potential supervisor about funding opportunities.
Students are expected whenever possible to apply for relevant scholarships and fellowships.Assistantships
TEACHING ASSISTANTSHIPS (TA)
Paid TA positions allow graduate students to develop skills in teaching, supervision, facilitation and student assessment. Teaching Assistants may lead seminars, help teach undergraduate courses, or assist in student evaluations and marking. Teaching Assistants are mentored by their supervisor and via the Centre for Teaching and Learning.
RESEARCH ASSISTANTSHIPS (RA)
As paid research assistants, graduate students assist their supervisor or other researchers in conducting high-level research, which often contributes to the student's thesis. RAs are typically funded by the supervisor's external grants and, sometimes, other sources of funding.Scholarships & Awards
UBC AWARDS
The College of Graduate Studies administers merit-based graduate awards at the Okanagan campus. The College manages a number of award competitions each year and administers payment of all internal awards and selected external awards.
EXTERNAL AWARDS
All prospective graduate students (Domestic and International) should explore and apply for external awards and fellowships, including awards offered by Canada's three research councils: CIHR, NSERC and SSHRC.
Graduate scholarships and awards may also be available from foundations, private companies or foreign governments (check with your country's education authority).
HOW TO APPLY
Find a Supervisor
Please contact prospective supervisors before starting an application. Admission to the program requires the support of a faculty supervisor, as well as meeting program-specific criteria for admission requirements.Required Documents
A complete application package will contain:
Online application and application fee
Official transcripts for all post-secondary institutions attended
Statement of Intent
English language test (for non-native speakers of English)
CV or resumé
Three reference forms or letters
Deadlines
Applying takes time. Students are advised to start the application process two months in advance of the application deadline.
For full consideration, students should submit all application materials by the following deadlines:
Intake
Application Deadline
Domestic applicants
September
January 15
International applicants
September
January 15
Applicants who wish to enter the program in the second semester of the academic year or in the summer semester should consult with the theme coordinator to determine if accommodation is possible.
UBC'S OKANAGAN CAMPUS
The University of British Columbia is a global centre for research and teaching, consistently ranked among the 40 best universities in the world. At UBC's Okanagan campus, you gain all the benefits of attending a globally respected university while studying in a close-knit learning community.
The Okanagan: What to ExpectResidence and Housing
Clubs and ActivitiesSupports and Resources
College of Graduate Studies Okanagan Campus EME2121 – 1137 Alumni Ave Kelowna, BC Canada V1V 1V7 Tel 250 807 8772 Fax 250 807 8799
Official link: https://gradstudies.ok.ubc.ca/igs/community-engagement/?utm_campaign=2019-IGS-IKBSAS-CESCE&utm_medium=display&utm_source=facebook&utm_content=CESCE-Interdisciplinary+Graduate+Studies-3&fbclid=IwAR0AxOGTnSbcm1CTHluV71KS2FVgcdBjSJ_o4oThokJiUar2fc5YdG2fYac